Instructions for a Pocket Disco seeder:
Contact friends, relatives, and acquaintances. Express your desire to set up an ephemeral, outdoor dancefloor. Pocket Disco has the power to filter people into two categories: those who enthusiastically join any kind of plan—the more bizarre the better—and those who need carefully drafted, structured, one-month-planned-ahead evenings. Go with the first ones for a successful Pocket Disco, leave the latter for relaxing meriendas. Once the first and most important selection is over, build up some enthusiasm by asking the (self)chosen ones to pick some of the songs that will feed the playlist. If you can meet to create the playlist together the party will start days or hours earlier. The pre-pocket disco is a party on its own, a fundamental yet invisible part of it. Share yummy snacks and drinks, bring glitter for everyone and dust your old eyeshadow palette (this time we applied it with both sides of a cheap watercolor brush. Anything will go). At dusk, herd the pocket community to the chosen location for Pocket Disco. If nice weather accompanies, bikes and skates are strongly encouraged as transportation means. If you happen to be in Spain, everyone will have an incomparable "Verano Azul" feeling. If you are not, I'm sure similar images will come to mind and heart: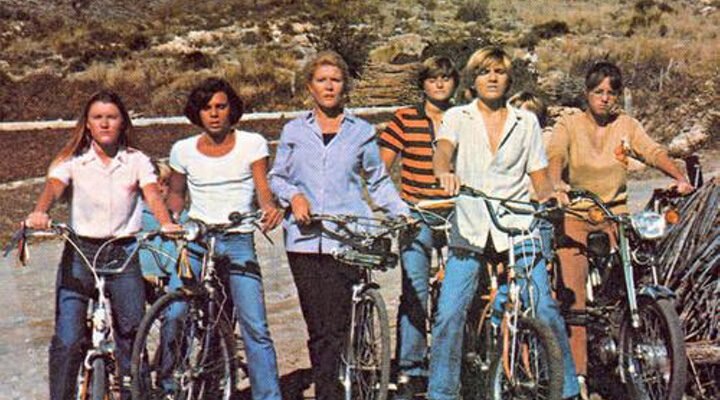 Once within the Pocket Disco squared, taped perimeter, dance to exhaustion, dance without shyness, dance in gratitude.