But then the thought came up, "Who's that one who sang Just Dance (I kept looking up Let's Dance and only Bowie came up)? And Poker Face? Oh, her again? I like how she says her name, ga-ga like a 10-month-old. And look, there is another interesting song or two..."
The rest was pretty repetitive, but those three songs made it to my Pocket Disco playlist and I have been exploring new ways of dancing to them since then.
What got me started on Lady Gaga was a karaoke party during a professional conference I was attending in LA (of all places) in 2016 (I tried to hijack some of the crowd to go dancing at La Cita without much success). The overly awkward atmosphere surrounding this kind of events, that everybody seems to forget about until it's too late to quit, got further exacerbated when someone requested and started singing Just Dance, clearly having forgotten what the lyrics were about and getting themselves more embarassed as they sang them. It was a glorious experience but I didn't think much of it afterwards. However, the idea kept brewing unnoticed for the following 5 years.
Lady Gaga's image is so far removed from my personal idea of DDB that engaging with it is a dangerously enticing challenge. The lyrics of Just Dance paint a quasi-apocalyptic scenario of Western college decay, as to invite to do the only reasonable thing one can do on the ruins of a party—and generation—that has spiralled into a bored, drunken oblivion: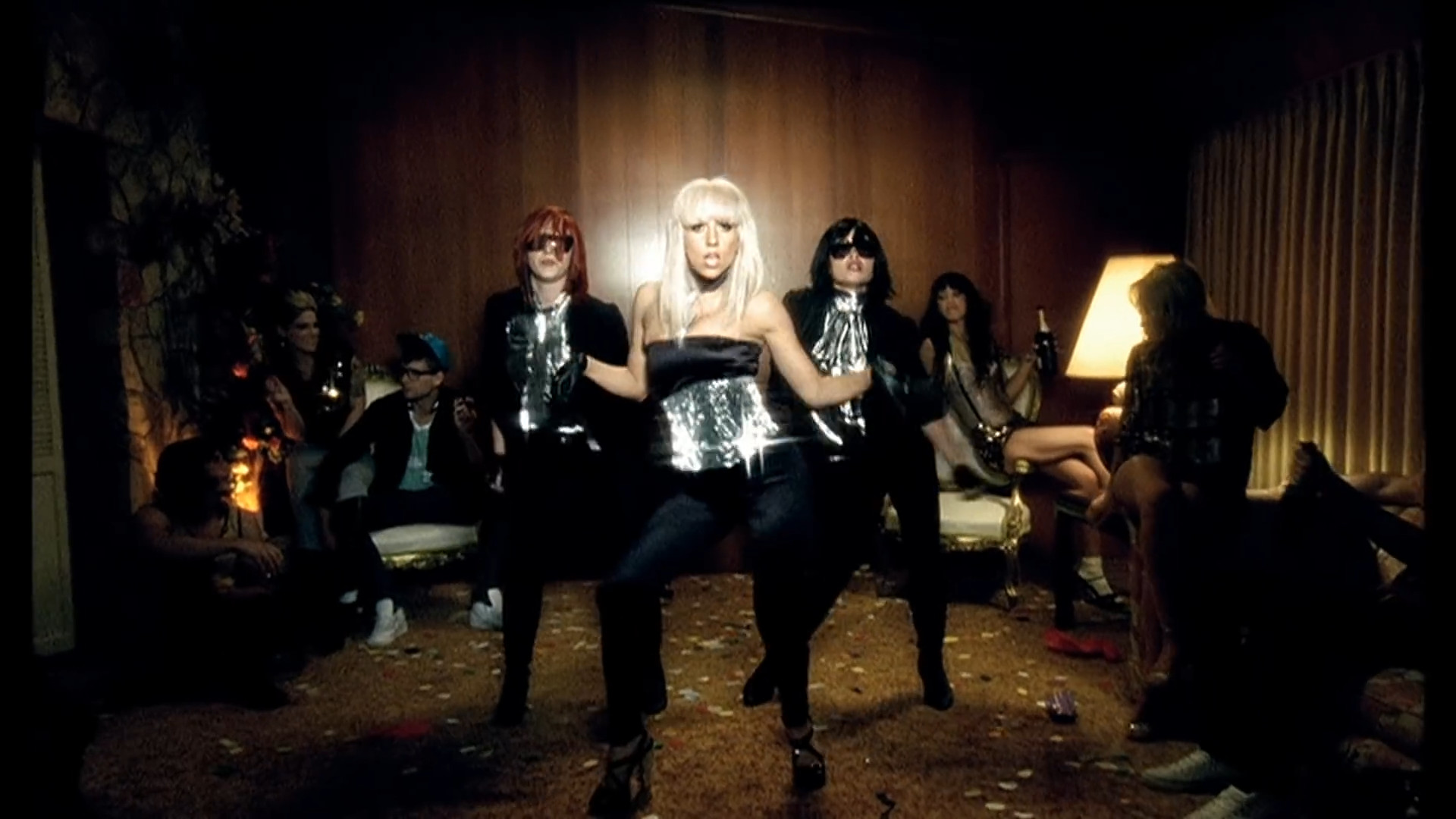 Just dance, be a 10-month old as you step into the abyss of Pop music, where the only way to survive is to believe in its fiction for a moment. One cannot possibly dance to Madonna with abandon while she sings Music, makes the people come together / Music, makes the bourgeoisie and the rebel without believing earnestly in those words, as if it were the first time one hears something like that. In and out. It's refreshing. Timing is of the essence.
About whether this is legitimately contemporary dance theory, I care as much as I did for Lady Gaga a year ago.